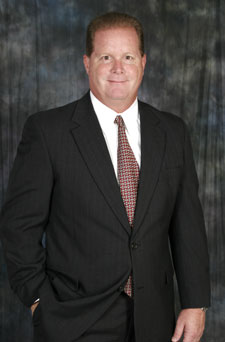 Michael F.
Klenck
President, Retirement Income Advisers, Inc.
 With more than 20 years of experience in financial services, Michael is committed to providing his clients a high level of professionalism and personal service. He focuses on customized retirement wealth management and financial planning, and believes that every pre-retiree and retiree should have a retirement income plan that accurately estimates their living expenses and seeks to provide a predictable, sustainable, inflation adjusted income for life. Once he fully understands your goals, he will recommend a suitable retirement income plan and review it on an periodic basis.
  Michael began his career in finance as owner and operator of Mortgage Resources, Inc. and the Michael F. Klenck Real Estate Company. In 1988, he joined Talbot Financial Services, Inc. where he was an annuity and mutual fund wholesaler who trained investment representatives in several states, including Hawaii, Oregon, New Mexico, and North Carolina. He then served as a director of annuity sales at New York Life Insurance, Co. before becoming a financial advisor for Banc of America Investment Services. He continued his career at Wachovia Securities Private Client Group and Raymond James Financial Services. Michael formed Retirement Income Advisers,Inc. in 2005 and is with Voya Financial Advisors.  Michael earned a Bachelor of Business Administration Degree from the University of New Mexico where he played on the university football and baseball teams. He is a member of the UNM Alumni Lettermen's Association.  
  Michael now works in the community where he lives and enjoys spending time with his son Patrick. Michael currently holds the Series 7, Series 63, Series 66, and Series 31 registrations with Voya Financial Advisors. He also holds a current Life, Health, and Long Term Care Insurance license. He also is an Investment Adviser Representative with Voya Financial Advisors.